Uncomfortable in Your Own Skin? Clothing You Shouldn't Wear While Pregnant
Posted by Jennifer cicci | | 0 Comments | Posted in clothing, comfortable, dresses, dressing, maternity, pregnancy, shoes, tight clothing
Many pregnant women find themselves torn between style and comfort during pregnancy, but as the pregnancy progresses, clothing becomes more about comfort and less about style. It can be tough to stay within your clothing budget, especially when you are living in an ever-morphing body that changes from week to week. The most important thing for pregnant women to remember when it comes to maternity wear is that comfort is essential to a happy pregnancy. No matter your budget, style preference, or size, there are a few types of clothing you should avoid during pregnancy if you want to be comfortable.
Regular pants
Sometimes women will choose to continue wearing the same pants during their pregnancy by loosening the zipper and wearing a large top to cover up. Proper maternity pants are worth the investment. The "belly band" on these pants is loose enough to accommodate the expanding belly but tight enough to provide support. If you want to avoid sagging pants or open zippers, invest in a few maternity pants that you can use during your current pregnancy as well as any pregnancies in the future.
Tight clothing
Wearing snug clothing during pregnancy can cause obvious discomfort, but also has some lesser-known negative effects on a pregnant body. They can increase the chance of heartburn, lead to yeast infections, and affect circulation. In pregnancy, women's blood vessels expand to accommodate increased blood volume so circulatory problems can become an issue.  According to Dr. Gilbert Webb in St. Louis, if at any point during your pregnancy you feel any tingling or numbness, or if other symptoms of low or high blood pressure occur, you may be referred to a high risk obstetrician for specialized care. By wearing loose clothing, you can avoid any extra stress on your circulatory system, and feel more comfortable in your own skin.
One bra size
Breasts change size and shape substantially during pregnancy, becoming much heavier than before. Because of this, going without a bra could potentially be painful, especially because of the increased strain on your back. But there are many other surprises that happen during pregnancy. Not only do the breasts grow, so does the rib cage because your lung capacity increases in order to provide enough air for both mother and baby. No matter the changes you experience in this area, it is always a good idea to wear a bra that fits in order to avoid extra stress on your chest or back. Don't try to squeeze into an old bra, and don't avoid wearing one altogether.
Flat shoes
During pregnancy, there are several changes that will affect an expectant mother's feet and balance. Balance is strongly affected as a woman's center of gravity changes. So avoiding high heels might seem obvious, but contrary to popular belief, flats are not ideal either. Shoes with a slight elevation of an inch or so are ideal for providing just enough back support to be comfortable while not enough height to upset balance.
Wearing the right clothing when pregnant is important not only for comfort but for safety, so wear designated maternity pants, loose clothing, adjust your bra sizes, and choose the right height in shoes. As you adjust your style a bit, you'll find that you are much more comfortable in your own skin. It may seem impossible to be comfortable during pregnancy, but the clothing you choose will make a huge impact on your comfort level. Do yourself a favor and invest in maternity clothing that suits you—avoiding any of the uncomfortable clothing above.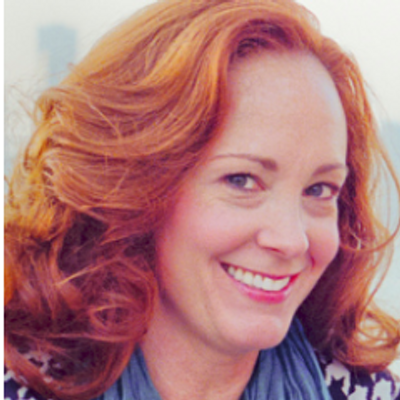 Guest Blog by Dixie Somers, Freelance Writer/Blogger
Dixie is a freelance writer who loves to write about business, women's interests, or home and family. Dixie lives in Arizona with her husband and three beautiful daughters who are the inspiration for her writing.
Interested in writing a guest blog for Babee Talk? Send your topic idea to media@babeetalk.com.
All data and information provided on this site is for informational purposes only. Babee Talk or babeetalk.com makes no representations as to accuracy, completeness, current-ness, suitability, or validity of any information on this site and will not be liable for any errors, omissions, or delays in this information or any losses, injuries, or damages arising from its display or use. All information is provided on an as-is basis.